Friendswood Sprinkler Repair & Drainage
Friendswood Sprinkler Repair
Friendswood Sprinkler Repair is a full service lisenced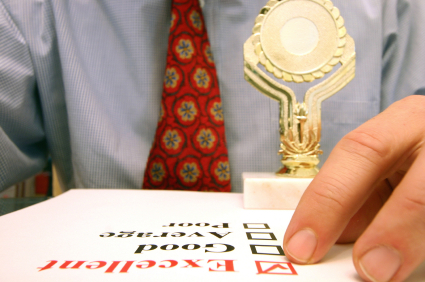 irrigation  company servicing the Houston Texas Area. We service both commercial and residential properties including homeowners associations.
Our irrigation technicians are trained and certified allowing them to specialize in all types of systems.
We provide all types of irrigation system repairs.
 We service every brand of sprinkler and drip irrigation.
Lawn Sprinkler Repair – Lawn sprinkler repair and preventative maintenance are a requirement for a healthy, green, and beautiful lawn. Bi-annual tune-ups ensure proper and adequate water coverage. Our technicians use water conserving nozzles and applicators so all the water is used most efficient. 
Sprinkler Valve Repair – Low or no pressure usually is an indication of a sprinkler valve repair. Our technicians carry all types of valves and parts to ensure a quick and efficient fix. We have a five year warranty on all of our valves. If your valve is stuck open we provide 24 hour emergency service. 
Sprinkler Head Repair – A broken sprinkler wastes more water than any other part of your system. Sprinkler head repair consists of installing the proper head, changing the nozzles as needed, and maintaining the proper height of the head thru the riser. 
Sprinkler Pipe Repair – Bubbling water or a wet area is usually the indications of a broken sprinkler pipe. Proper sprinkler pipe repair is our specialty. We use only the best quality pipe and fittings as well as the highest standard in primer and glue.
Do you have a beautiful yard or ugly patches of brown grass? Your lawn sprinkler system is the key to a gorgeous landscape.
Local Reviews
for Friendswood, TX
Mr Sprinkler Repair
Rated
4.9
out of 5 stars based on
38
customer reviews
---
Todd provides excellent service!
Kay

-

Friendswood

,

TX

77546



Review of
Mr Sprinkler Repair
---
Excellent Service
David

-

Friendswood

,

TX

77546



Review of
Mr Sprinkler Repair
Todd quickly diagnosed the problem and repaired it. He also identified additional problems with my system that after repairs will greatly improve my lawn. Very nice and courteous!
---
Response from Mr Sprinkler Repair :

We are delighted to hear that you had such an excellent experience with Todd during your sprinkler repair! We pride ourselves on providing courteous and professional service to all of our customers. It's a pleasure to know that Todd was able to identify and repair the issue, as well as provide you with tips on further improving your lawn. Thank you for leaving this wonderful review, and thank you for being a valued customer of Mr Sprinkler Repair. Please reach out if there is ever anything else we can do for you.
---
Excellent job!!!
Nikki

-

Friendswood

,

TX

77546



Review of
Mr Sprinkler Repair
Always wonderful! Todd is the best!
---
Thorough and detailed serviceman.
Jeannette

-

Friendswood

,

TX

77546



Review of
Mr Sprinkler Repair
He is very knowledgeable and thorough. He took the time to correct and repair my system. Very satisfied customer!
---
Great service!!
Julie

-

Friendswood

,

TX

77546



Review of
Mr Sprinkler Repair
Todd and Corey? went above and beyond to make our sprinklers work like they are supposed to. So appreciate Todd's being able to pinpoint the problems and remedy them!
---
Response from Mr Sprinkler Repair :

Thank you so much for your review, Julie! We appreciate your glowing feedback about our service and we're especially pleased to learn that our technicians went above and beyond to ensure that your sprinklers are working as they should. We are grateful for being able to accurately identify the issues and provide you with the repairs you needed. Your kind words mean a lot to us! We look forward to serving you again in the future if any similar issues arise. Have a great day!
---
The worst service ever
Ajay

-

Friendswood

,

TX

77546



Review of
Mr Sprinkler Repair
Be aware.
---
Great Service
Craig

-

Friendswood

,

TX

77546



Review of
Mr Sprinkler Repair
---
Response from Mr Sprinkler Repair :

Thank you so much for taking the time to give us your feedback, Craig! We're thrilled to know that your experience with Mr Sprinkler Repair was a positive one. The entire team here works hard each and every day to ensure all of our customers are satisfied with the quality of service we provide. We truly appreciate the kind words and can't thank you enough for being such an excellent customer!
---
Quality work!
Mark

-

Friendswood

,

TX

77546



Review of
Mr Sprinkler Repair
Oscar and his crew did an amazing job. They were fast and thorough. His crew was professional and courteous. I am well pleased with the job.
---
Response from Mr Sprinkler Repair :

Thank you for taking the time to review your experience with Mr Sprinkler Repair, Mark! We strive to ensure that all of our customers are completely satisfied, and it's great to hear that you were pleased with the work carried out by Oscar and his team. Our customer service is of utmost importance to us here at Mr Sprinkler Repair, and we're glad to know that we were able to provide a friendly, professional service while prioritizing speed and quality. We'll pass on your kind words of appreciation to the team. Thanks again for choosing us and we hope you enjoy your newly repaired sprinklers!
---
Exceptional Service!!
William

-

Friendswood

,

TX

77546



Review of
Mr Sprinkler Repair
Todd was great!! Exceptional work, expedient and reasonable. Would highly recommend and we will be calling Todd for any future sprinkler repair needs.
---
Response from Mr Sprinkler Repair :

Thank you for taking the time to provide us with your positive feedback, William! We are delighted that Todd was able to service your sprinkler repair needs in a timely and reasonably priced manner. We love to hear when our team members such as Todd go above and beyond expectations to ensure our customers have an exceptional experience. Your kind words will be shared with both Todd and his manager - they will be thrilled to hear from their satisfied customer! We would love an opportunity to serve you again in the future and thank you for recommending our services.
---
Always pleased, professional service
Julie

-

Friendswood

,

TX

77546



Review of
Mr Sprinkler Repair
Octavio always listens to what our problems with sprinklers are and remedies them all very quickly and professionally. We have always been pleased and have been his customers for many many years.
Sprinkler Repair in Friendswood, Texas.
Most homes have lawns and yard where kids play and recreate. It is important to always keep your lawn clean at all times to avoid it looking dirty, overgrown with weeds and unkempt. A lot of people take pride in having an attractive lawn. In order to care for your lawn, there are some things to be done. You have to mow- cutting of grass, overseed- sowing new seeds, fertilize, replace grass with paving stones in some areas and of course with the aid of a sprinkler, water deeply the lawn.
Sprinklers are important tools in maintaining your lawns as they make it easier for the grass to be green all through and look its best. It consists of a water supply pipe, valve box, zone valve- this has a diaphragm that controls flow of water and can be closed or open, electronic controller and others.
How it works
With a water pipe connected to the sprinkler system, once the valve opens and water flows to the sprinkler head that rotates, pop and sprays water to the lawn as needed. There are different types of sprinkler systems. Once any of this component part of the system malfunctions, then it is imperative to get the services of a repair company. It may be zone valve not turning on or sprinkler head not working or leaks. If you don't have good system, you'll end up using a hose and wasting time in the process.
Sprinkler repairs
So if you are a resident of Friendswood, Texas, then contact the local lawn Sprinkler Repair Company. They have the solution to all your sprinkler issues. They are a family owned company and have been offering quality repair services at affordable rates to local homeowners and businesses in the area. They have a very good reputation due to their satisfactory and top quality services and are a household name. They repair all types, models of sprinkler systems with a wide range of capabilities and related services. Once your sprinkler system starts malfunctioning, contact them for repairs and it will be done to your delight as soon as possible and at friendly rates.
At Sprinkler Repair Company in Friendswood, Texas, we understand the importance of outdoor aesthetics and beauty to you and the fact that client's budget varies. So we are always ready to deliver the best at competitive rates. Our expert will visit and consult with you to know your specific needs. Our services are available to both residential and commercial clients.
If you are looking at replacement for your sprinkler system, you can get good and quality brands from them with guaranteed installation in correct locations that offers best coverage. An old sprinkler will keep needing repairs and replacement parts wasting your money and water in the process. So purchase a professional sprinkler system from them to avoid further loss.
Remember Friendswood Sprinkler Repair…
You are in good neighborly hands!
Some other Texas Cities that we Service.